Welcome to our awesome laboratory !
voltageKontrol is a creative studio, in music, noises and musical technologic inventions. Our organization connects talented creators in various directions. Just join our parties and be part of the next cultural and economical collapse!

Recent Works
We are just fucking bastards who do things everyday because we just never sleep... Then whatever is published in there, it will NEVER be our last recent awesome idea !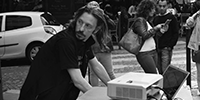 PsychoLoïc
Sound designer, VJ and patch inventor. You can hear creations at REVERBNATION. Enjoy !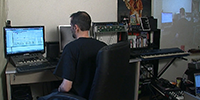 Benamix
Benamix is expert in doing pwet-pwets, in blipping and kick druming, all in real time. You can hear his awesome alien's music on REVERBNATION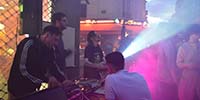 Adrien FM Crew
Adrien FM, The Machinist, and a bunch of DeeJays are close friends. It's always a pleasure to fuck people over with these awesome ladies and guys !